Erick L. Dorr Grew Up With History
The Gettysburg Museum of History was founded by its curator, Erik L. Dorr. His ancestors moved to Gettysburg in 1818, eventually settling in Ziegler's Grove, the location of Pickett's Charge on July 3rd, 1863. The family farm in Ziegler's Grove is now part of the Gettysburg National Military Park, managed by the National Park Service. After the federal government converted the lands of the Pfeffer family farm to be part of the Gettysburg NationaGettysburg National Military Park Gettysburg Battlefield logo Pennsylvanial Military Park, the family relocated to the home where the Gettysburg Museum of History is located.
Erik L. Dorr is the 4th generation of the family to reside at the home on 219 Baltimore Street in downtown Gettysburg, PA.  Young Erik grew up hearing stories of the great Battle of Gettysburg from his grandfather and  former Mayor of Gettysburg, Fred G. Pfeffer.  A number of the American Civil War battlefield relics in the Gettysburg Museum of History were found on the family's Ziegler's Grove farm after Pickett's Charge.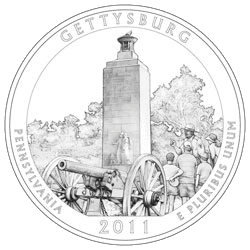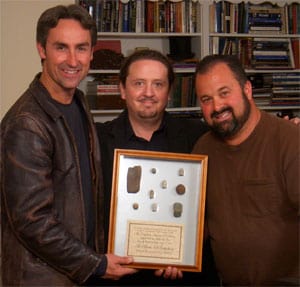 At an early age, Erik L. Dorr began collecting historical relics from throughout history.  Young Erik, at the age of nine years old, obtained his first collection of World War II relics from his elementary school janitor, a World War II veteran.  He has spent his entire life buying and selling some of the world's most enthralling historical artifacts.  Although rooted in his passion for the American Civil War, Erik L. Dorr has collected relics that span American history from George Washington to the present day.  He is a "historian's historian."  He loves history for its pureness, honesty and great enjoyment.
Since 2009, afteErik Dorr Curator Gettysburg Attraction Musuem of History.jpgr countless colleagues and friends urged him to display his collections for the public to enjoy, Mr. Dorr is now exhibiting his massive collections as a free tourist attraction in Gettysburg, Pennsylvania. It is a community service for like-minded historians, families and children to enjoy and learn from our past. You are very likely to meet Mr. Dorr at the Museum, where he passionately enjoys educating visitors about his amazing collections of historical artifacts and what makes them so interesting.
The Gettysburg Museum of History is not funded by government grants or any sources besides the graciousness of Mr. Dorr to welcome visitors into his former family home, which is now converted into a history museum unlike any other in Gettysburg, PA.  The collections rival those of  government and for-profit private museums around the world.  The Museum is operated on donations from his visitors.  The Museum also exists to be free by buying and selling historical artifacts, some of which are on display.  Erik L Dorr has been featured on many TV shows, including The Haunted Collector, American Pickers, and Pawn Stars, appraising, buying and selling historical artifacts.  You can see the Museum's auctions on eBay. The Museum also has an immensely popular  following on Facebook featuring the web series, Name That Artifact.