Visiting Gettysburg's Museums
Erik L Dorr
The last few times I was in Gettysburg, time limitations prevented me from visiting The Gettysburg Museum of History and the Shriver House, both located within a block of each other on Baltimore Street.  Just last weekend, I returned to tour them both.
The Gettysburg Museum of History Located at 219 Baltimore Street, the Gettysburg Museum of History is described on its website as "one of the most extensive private collections of artifacts from the American Civil War, World War I, World War II, Presidencies and Pop Culture." The relatively small, privately owned museum is free to the public and contains more than 4,000 artifacts.
A gift shop with reasonably priced items is located in the rear of the building. During our visit last Friday at 3 p.m., we encountered few tourists for the first 20 minutes–and then they came poring in, which made it a little difficult to navigate around the displays at times. In the front part of the museum, a variety of  Civil War items are on display and range from ammunition collected from the battlefield, (back when it was legal to do so), to Calvary hats, firearms and even Jenny Wade's letters to Jack Skelly.
Many display boxes are filled with artifacts gathered from particular battlefield regions.  Some of these are for sale along with other interesting items scattered throughout the museum, including framed wood slivers from the gallows where Lincoln's assassins were hanged.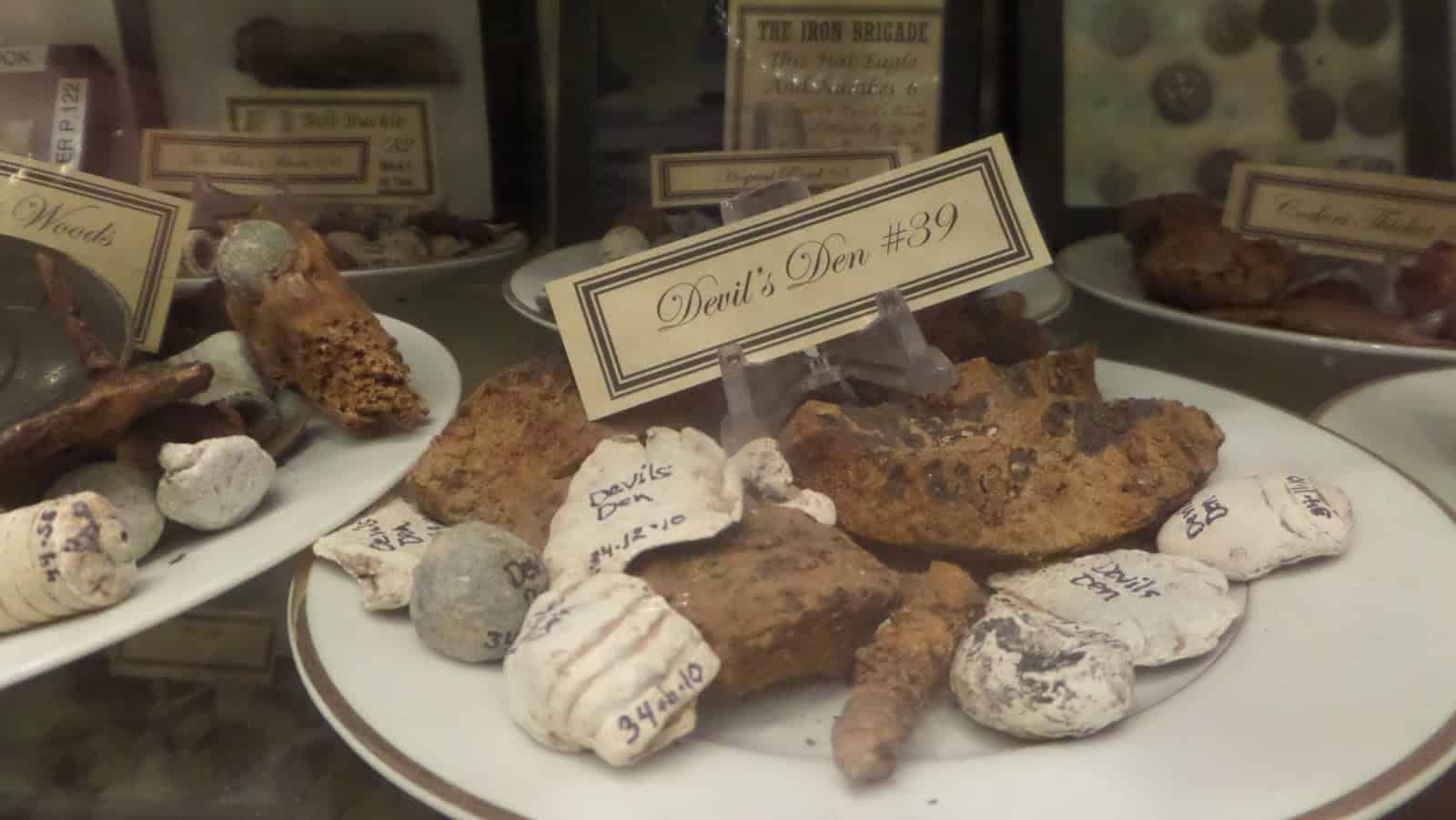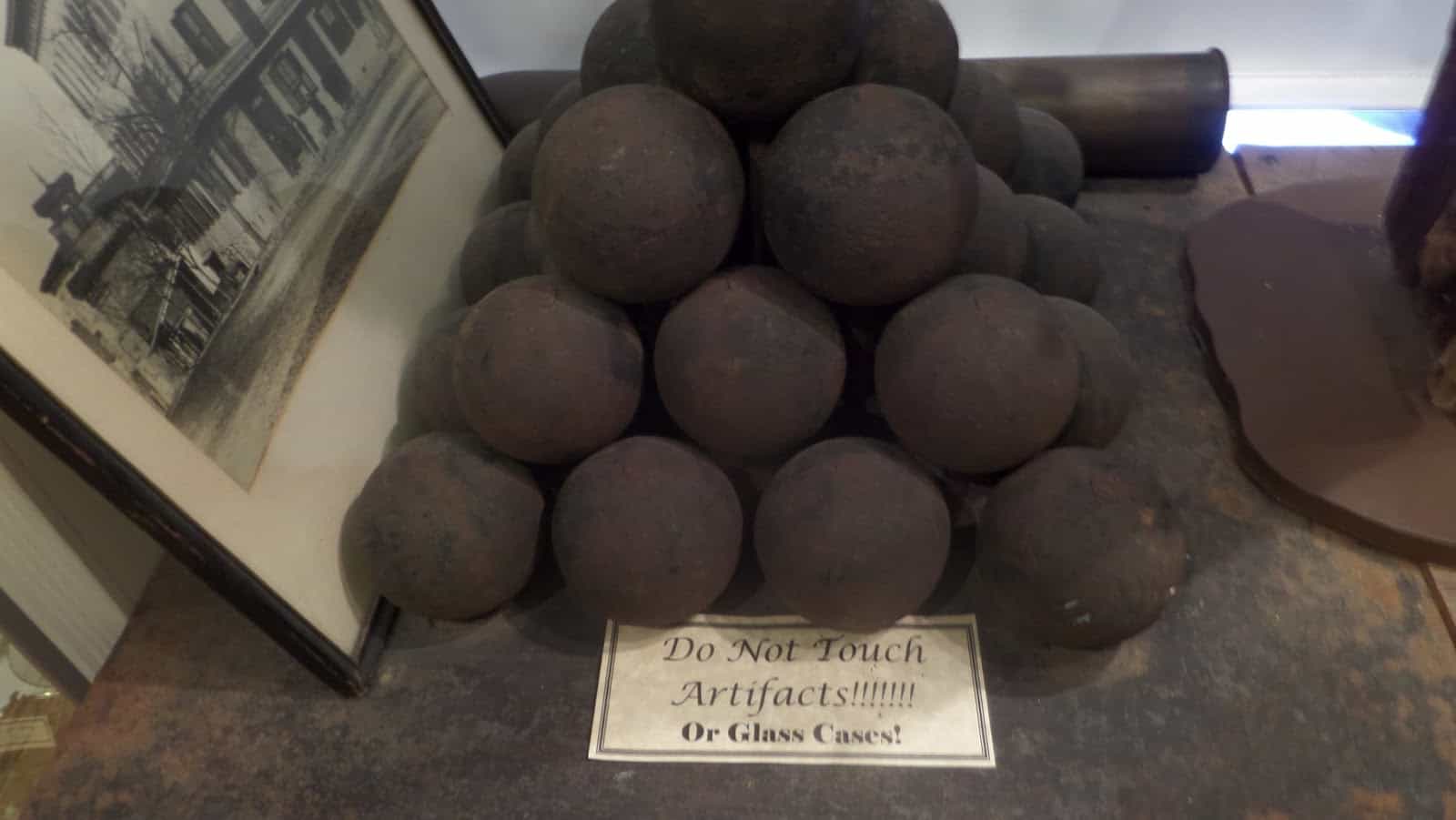 Other artifacts include rifles found in the ocean at the Battle of Normandy and bullet-riddled German helmets.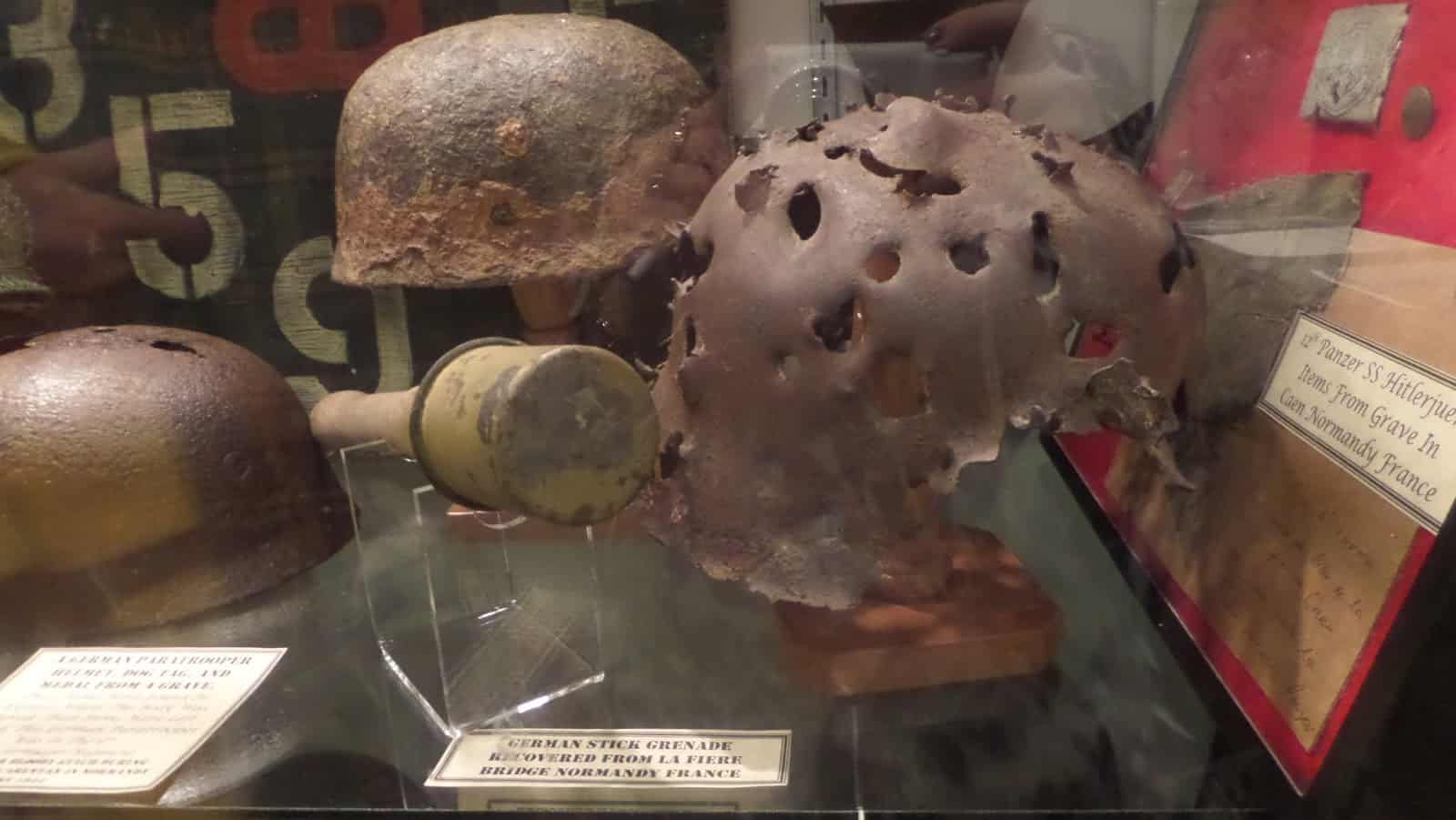 Some items seemed to have no rhyme or reason for being in the collection, like the 3,000-year old, Egyptian female mummy head under glass, or the Victorian rapping hand used in seances to contact the dead, although the "hand" is at least part of Americana.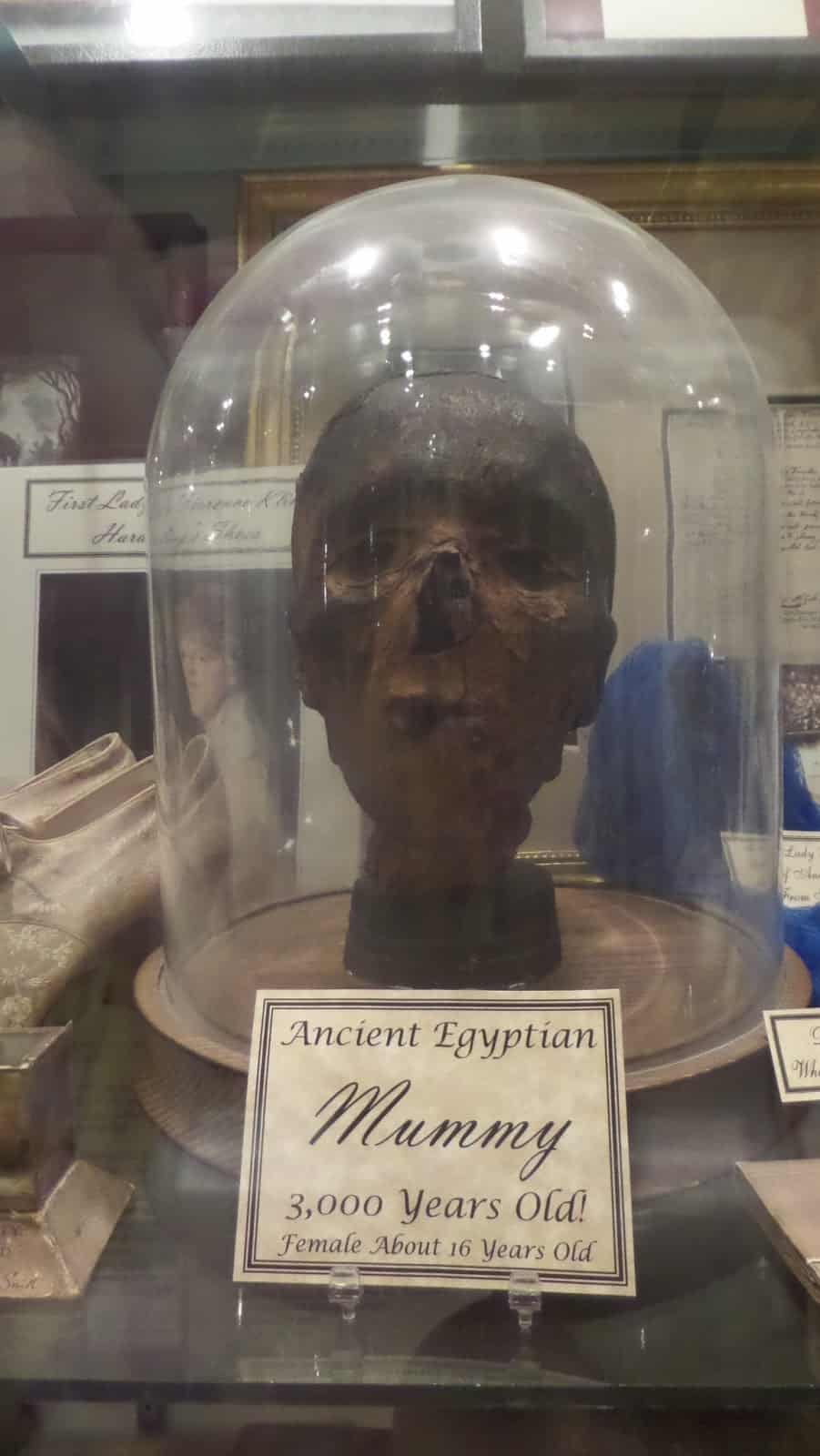 Presidential memorabilia is in abundance at the museum, from locks of George and Martha Washington's hair, to Lincoln's wallet and the opera glasses he used on the night of his assassination at Ford's theater. Kennedy's rocking chair sits in a roped-off area aptly positioned near the Marilyn Monroe exhibit displaying one of her bras. Many pictures of past presidents visiting Gettysburg hang on the walls throughout the halls of the museum.
Other items include a teapot that once belonged to Adolph Hitler and a piece of lingerie belonging to Eva Braun, that my husband pointed out to me as something she likely "flounced about" in, which gave me a chuckle. Both Eva and Adolph seemed to be very fond of monogramming.
A small Bonnie and Clyde collection was also on display, featuring Bonnie Barrow's pistol and a series of snapshots acquired from the Barrow family.
The Gettysburg Museum of History was featured on an episode of American Pickers in 2011, which you can read more about in The Gettysburg Times, by clicking the following link:
American Pickers Visit the Gettysburg Museum of History
Or, if you're so inclined, you can watch the episode here (30-day free trial):
American Pickers Gettysburg episode
The intriguing collection has me wanting to learn more about the man who acquired these artifacts and the stories behind his acquisitions. You can be certain I will make an attempt to do just that for a future article, so stay tuned.